Trip to Rishikesh 16-29 October 2023
Rishikesh — the World Capital of Yoga in India
7 or 14 Day Yoga Immersion in Rishikesh, India
Starts on Monday 16 October 2023
Highlights
2 daily asana classes (Hatha and Ashtanga)
Pranayama class with Jala Neti
Yoga Philosophy Sessions
Meditation and relaxation sessions
2 Ayurvedic massage sessions (one per week)
One Yin yoga class per week (by Ivana)
Waterfall visits
Opening fire ceremony with a priest
Closing ceremony by the Ganges (second week)
Visit to Ganga Aarti (fire ceremony on the Ganges)
Sunrise at Kunjapuri Temple
Trip to Haridwar (holy city) in the second week
Kirtan
Presents
Certificate
Delicious vegetarian food (3 meals a day)...
Example day of yoga immersion
This is a sample schedule of the 14 Day Yoga Immersion Program in Rishikesh October 2023:
06:00 - 07:30 Ashtanga guiada
07:45 - 08:45 Pranayama y Jala Neti / one day sunrise at Kunjapuri Temple
09:00 - 10:00 Breakfast
10:30 – 11:30 Philosophy class / Ayurvedic massage / visit to waterfalls/ free time
13:00 - 14:00 Lunch
14:00 - 16:00 Free time
16:00 - 16:15 Tea Time
16:30 - 18:00 Hatha Class/ one day Ganga Aarti
18:00 - 19:00 Relaxation, meditation, Yin
19:00 - 20:00 Dinner
Cost
| Program | Price |
| --- | --- |
| One week | €480 |
| Two week | €750 |
What is included?
♡ clean modern accommodation with hot water in Ekam Shala, Tapovan, Rishikesh
♡ yoga program and all the activities (ayurvedic massage, excursions)
♡ Ayurvedic vegetarian food (three meals a day)
♡ native teachers and accompaniment by Ivana (Yoga Centre Flow)
♡ transfer from the airport in Dehradun to Rishikesh (30-45 minutes away)
Not included in the prices
Tickets to New Delhi (currently around €750 round trip) and Dehradun one way (closest airport to Rishikesh, now around €50)
visa (around €20)
vaccinations (there are no mandatory vaccines, just recommended)
health/ cancellation insurance
Your spot is booked once you pay a €100 non-refundable fee by Bizum or in cash to Ivana Kipic at +34644028962.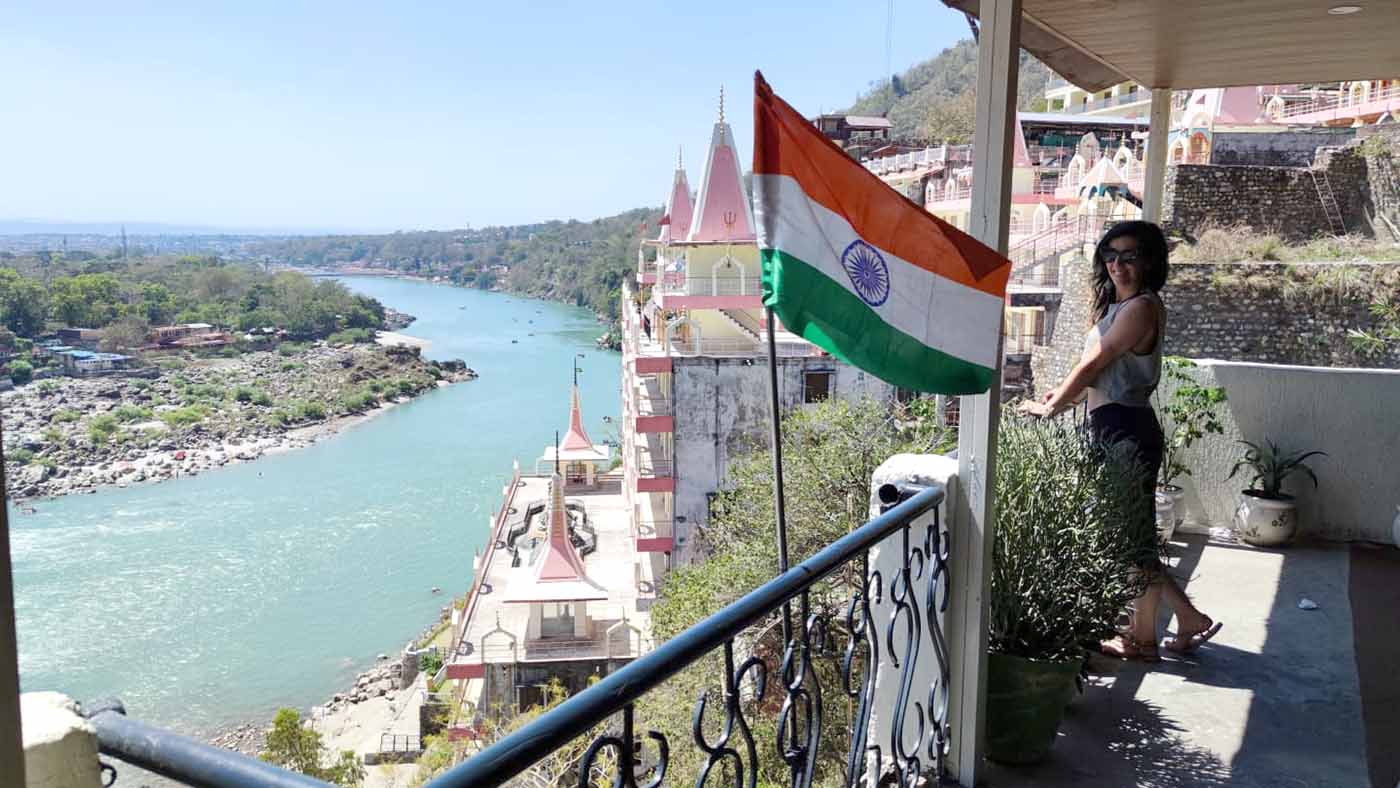 I really look forward to sharing with you this amazing trip that changed my life for good.
Namaste 🙏
Ivana, Yoga Centre Flow