About Ivana
Even though I was born in ex-Yugoslavia and have lived in Malaga for 10 years, I have always felt as a cosmopolitan. I spent years travelling and working on cruise ships before settling in Malaga. I graduated from Arabic Philology and Literature and English as a second language and I worked as an English teacher for 8 years. Despite moving quite often and a lot of changes, yoga was always there for me when I needed some moments of peace and introspection and it helped me deal with fears and anxiety. I chose to become a teacher so that I can share my experience and serve other people.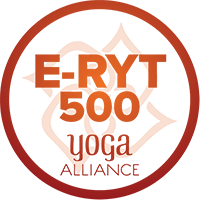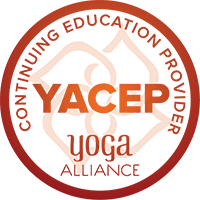 Certificates & teacher trainings
17–26 May 2023 Pranayama and Kriya course by Mahendra, Prana Awakening
August 2021 Hatha Yoga and Anatomy (50hrs) by Yogesh Jachmola and Zaineb Khan
October 2021–present Training in Gestalt therapy, Lamar, Málaga
February–May 2021: Life Coaching Course (Kain Ramsay, Achology Ltd.)
16 January–2 February 2021: Prenatal Yoga (Yogesh Jakhmola and Zainab Khan)
22 June–4 July 2020: Pranayama course (with Mahendra yoga, India)
29 Nov–1 Dec 2020: Yin Yoga (20 hrs), Veni Tissesn, founder of Yin Yoga Spain, Yoga Aliance
Oct 2018–August 2019: Meditation and Mindfulness Instructor (320 hrs), Inspirare Malaga, accredited by Miguel Cervantes European University
1–29 January 2019: Hatha–Vinyasa Advanced Teacher Training (300 hrs), Himalayan Yoga Association, Rishikesh, India (500hr RTYA)
Abril 2018: Hatha–Ashtanga-Pranayama-Philosophy (25hrs), Rishikul, Rishikesh, India
October 2017–June 2018: Hatha-Vinyasa Teacher Training (200 hrs), Yogashala Institute, Marbella, Yoga Alliance
2017–2018: Myofascial Yoga (60 hrs), Yoga Kula Huelva
2016: Core Strength Vinyasa Yoga by Sadie Nardini (25 hrs)
October 2015–June 2016: Yoga Teacher Training (300 hrs), IOMFIT Malaga, accredited by European Yoga Alliance
Yoga experience
Practicing Hatha yoga sporadically since 1999, until 2009, when I discovered Vinyasa and Power; since then mostly Vinyasa Flow and Power Vinyasa but also Ashtanga, Restorative and Yin as per need.
Due to the teacher trainings I have done, I have practiced or at least tried almost all the other yoga styles: Kundalini, Iyengar, Aerial Yoga, Rocket, etc.
This is the reason why in my classes I combine different styles and I find it difficult to name classes I teach. Sometimes a Vinyasa class feels more like slower paced Ashtanga, and sometimes it is a mixture of Hatha-Vinyasa with a Yin/restorative ending.
Yoga instructor since April 2016 private classes, Violeta Yoga; Mindfulness y Psicologia, sporadically IOMFIT Pilates &Yoga Center, Malaga.
Trainer and examiner at teacher trainings.
Tutor at an Intensive Teacher Training Course in July 2019, IOMFIT Pilates & Yoga Center, Malaga.
Yoga & mindfulness retreats
Since June 2017 collaborating with Mabel Laguna, psychologist and Mindfulness Instructor.